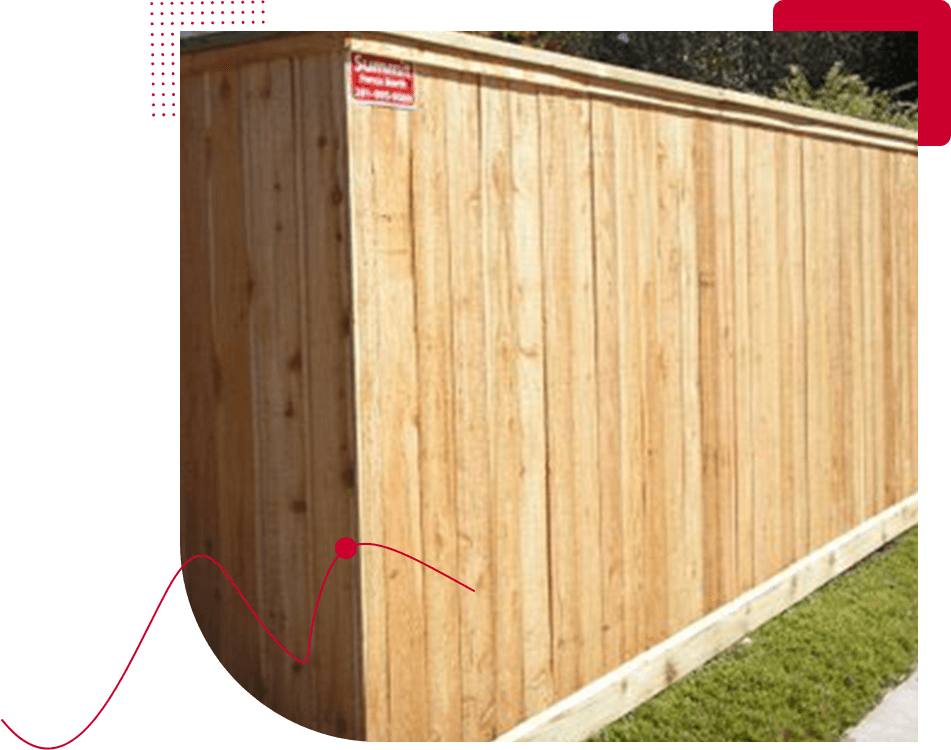 Everything You Need to
Know Before You Buy a Fence
Would you like to have the best warranty offered?
Buy from us; we are proud of what we do, and we give a FIVE-YEAR warranty to prove it.
If you want a fence that will last – Buy From Us.
The secret to our fences is our better structural components and designs.
You get 64% more strength if you choose our fences with a third rail and a baseboard.

To give you initial straightness and to minimize warping, we use only #2 posts and #1 rails.

For longer life, we use ACQ pressure-treated posts, rails, and baseboards.

You get the closest economical spacing on posts which are 7 ft. apart.

Because you want a strong fence, we set all posts in concrete at the proper depth for their height.

To give maximum life and durability, the framework is tightly crafted and then nailed with galvanized nails.
If you think craftsmanship and appearance matter – Buy From Us.
We take pride in how our fences look and get glowing compliments on them.
Our proven designs are very attractive, especially with baseboards or caps.

You get a better-crafted fence because our crews have years of experience and know-how.

Because they never rust and stain the face of the picket, we use stainless steel nails in the pickets.

To ensure only the best pickets are installed, we bring extra pickets to the job so we can field inspect them as we build.

For the best appearance and to hold better, all nails are driven flush with the face of the picket.

An attractive architectural transition from picket to baseboard on larger baseboards is obtained by our beveled edge treatment.
Would you like to have a gate that works properly? – Buy From Us.
Gates are the only part of the fence that moves, and we give them extra attention for long-term ease of operation and appearance.
For lightweight strength and superior support, our "Tough-Gate™" is a welded steel galvanized frame that will not sag or warp like a wood cross-braced gate.

For long-term straightness and the best gate alignment and support, the post strength is critical. Our gate posts are specially selected and then reinforced with angle iron for superior strength.

Because they will not rust and stain the face of the pickets like bolts, we use stainless steel screws to attach the pickets to the gate frame.

For the most secure, easily operated attachment, our hinges are bolted through the post with galvanized bolts, not just lag screws to the front of the posts.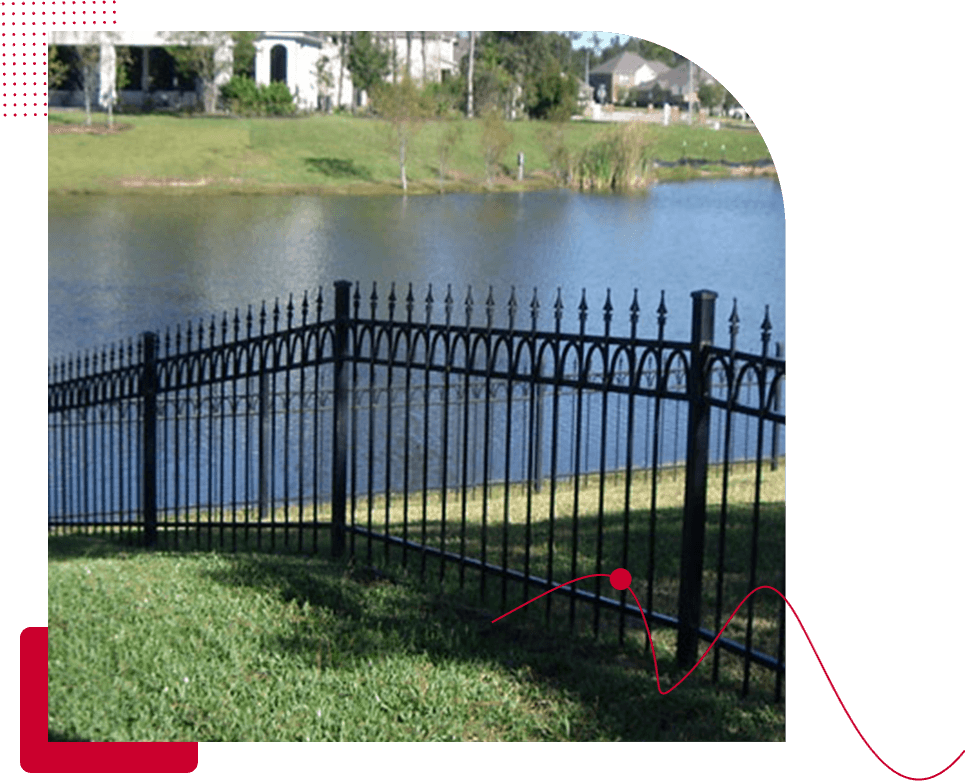 Why Choose Summit Fence North?
Many fence companies are in the Houston area, so why should you choose Summit Fence North? In addition to our extensive experience in the fencing industry, we focus on providing you with the privacy, protection, and prestige you need. The quality, craftsmanship, appearance, and strength of our fencing and entry gate solutions are better than our competitors. Contact us today to find out how Summit Fence North can provide fencing solutions for your home or business.
Our Post Supports Are Better
#2 post to minimize warping.

ACQ preserved treated pine.

.40 ground contact treatment.

Spaced 7 ft. on center, not 8 ft.

Set in concrete for stability.

Approx. 24" on fences 4-6 ft. tall.

Approx. 30" on fences 6 ½ ft. tall.

Approx. 36" on fences 7-8 ft. tall.
Our Fence Appearance is Better
Many popular designs of fencing.

All materials are field inspected to ensure quality control installation.

Hot dipped galvanized picket nails as recommended for ACQ wood.

Hot dipped galvanized framing nails.

All nails are driven flush with boards.

We use "American Cedar" pickets for Appearance and Straightness.     
Our Framing Strength is Better
#1 rails for strength and straightness.

ACQ preserved treated pine rails, caps, baseboards.

A third rail adds rigidity to many designs, especially with baseboards.

#1 2×6 & 2×12 baseboards beveled for appearance and to shed water.
Our "Tough-Gate" is utilized on most jobs.

Galvanized welded steel frame for lightweight strength and superior support

Stainless steel screws in pickets.

Variety of quality hardware options to meet your specific application.
Our Craftsmanship is Better
Our crews are experienced in quality fence construction.

We are respectful of your property and do a thorough clean-up.

Efficient job performance gets us in and out quickly.

Personal supervision to meet our high-quality standards.