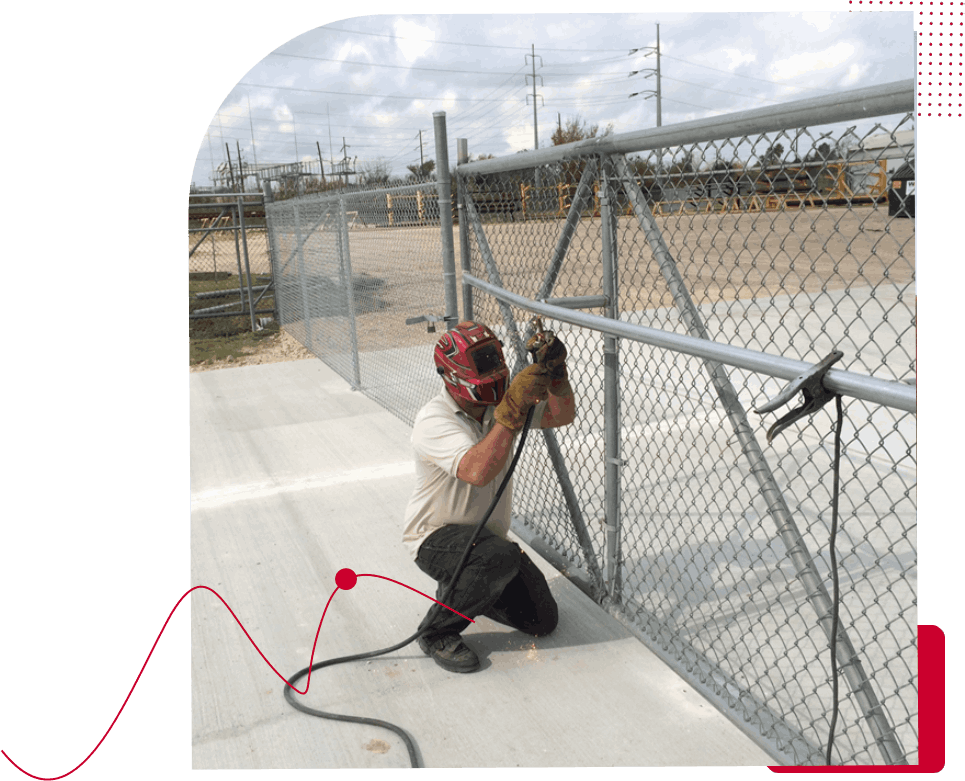 Commercial Fencing
Services You Can Rely On
Summit Fence North Inc. can help you plan your commercial fencing project and create access controls and security options that complement your current loss prevention strategies. Summit Fence North Inc. has been in business since 1997 with years of experience in commercial chain link fencing installations and delivers the most effective security fence options for your Houston business.
Chain link fencing is one of the most reliable and popular choices for commercial establishments throughout the Houston area. Designed to provide the best commercial fencing services with optimal security while allowing clear visual monitoring of outdoor inventory and activities, these security fences deliver cost-effective performance for the commercial environment. They can be combined with other fencing and barbed-wire deterrents to create reliable protection for products, premises, and people in the workplace.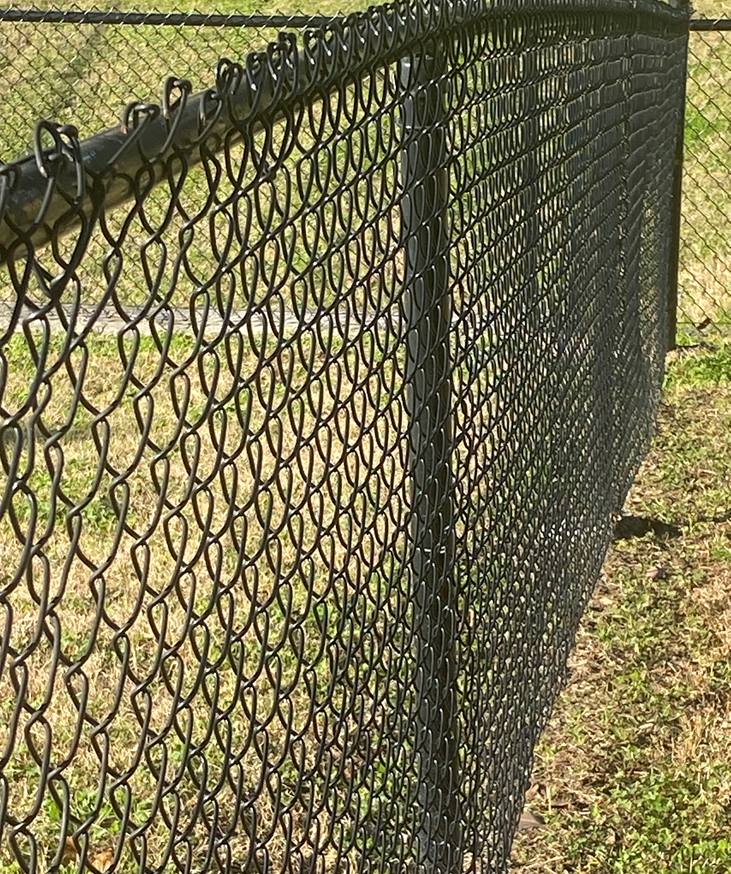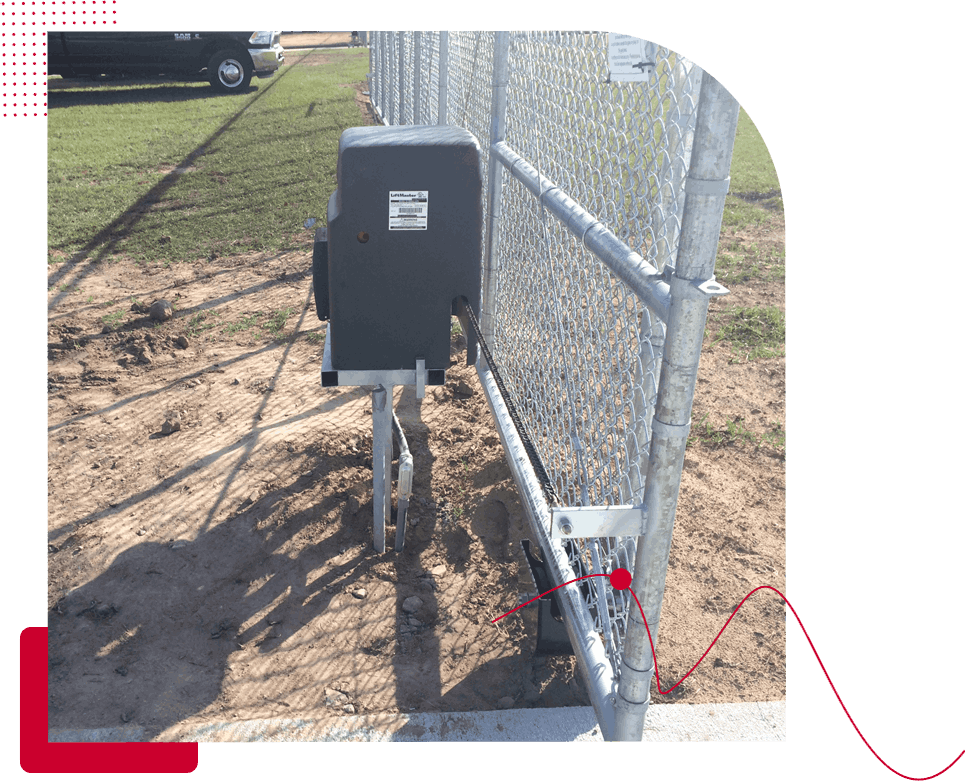 Metal Fence Installations
Our metal fence installations can be combined with gate openers that restrict access to various parts of your location and remote access controls for secure areas of the commercial establishment. By securing these areas, you can enhance your loss prevention strategies and reduce the likelihood that inventory will be stolen or vandalized by unwanted intruders. Driveway gates are ideal for businesses that want to secure their premises. This can improve the level of service throughout the company and ensure that customers receive the attention they need as soon as they arrive.
Access Gates and Customer Service
Our selection of driveway gates and remote control access systems allows your company to design a security layout ideal for your specific situation. Whether you require a single entry point or multiple security checkpoints for your business, we can help you design a cost-effective commercial installation that integrates chain link fencing, metal gates, and secure entrances and exits for your company premises. Driveway gates are equipped with remote gate openers to allow entry to authorized personnel. Your security company can also integrate these gates with your security system to provide added safety for your valuable property and employees.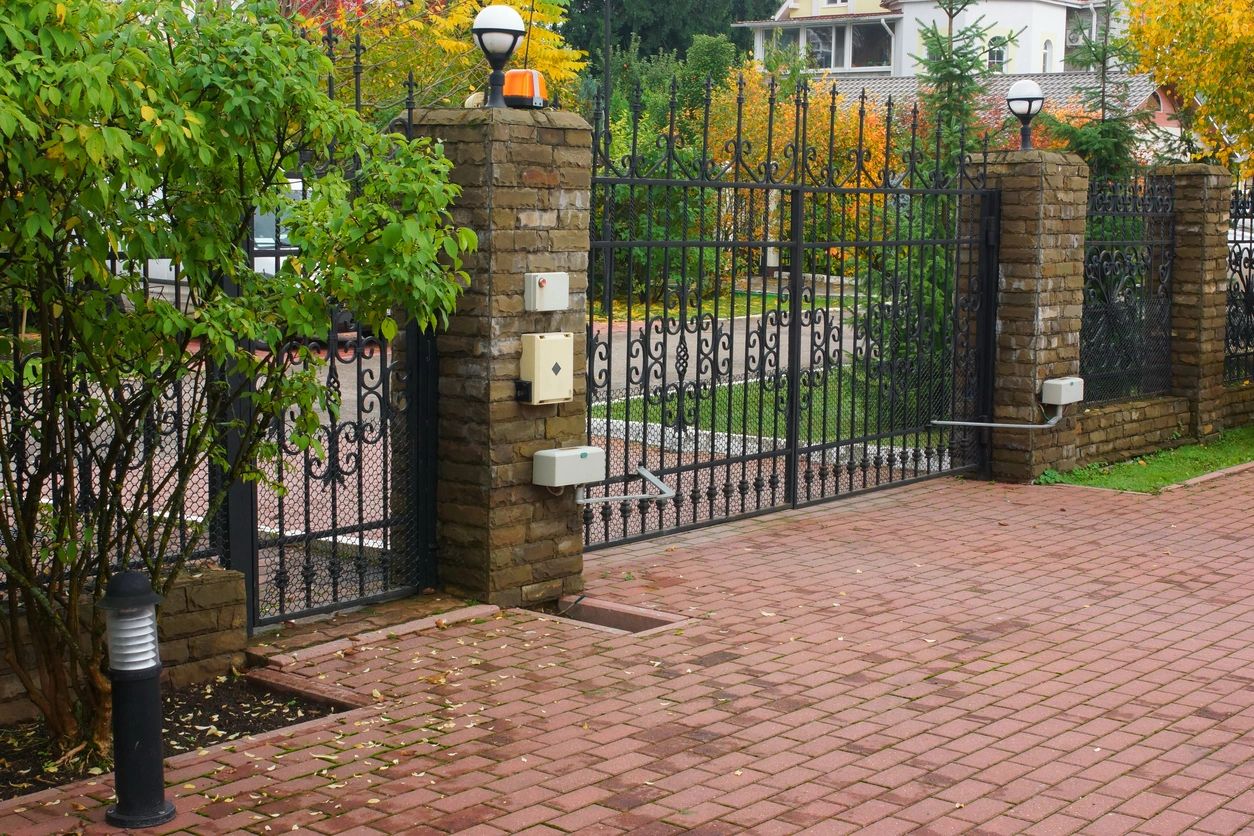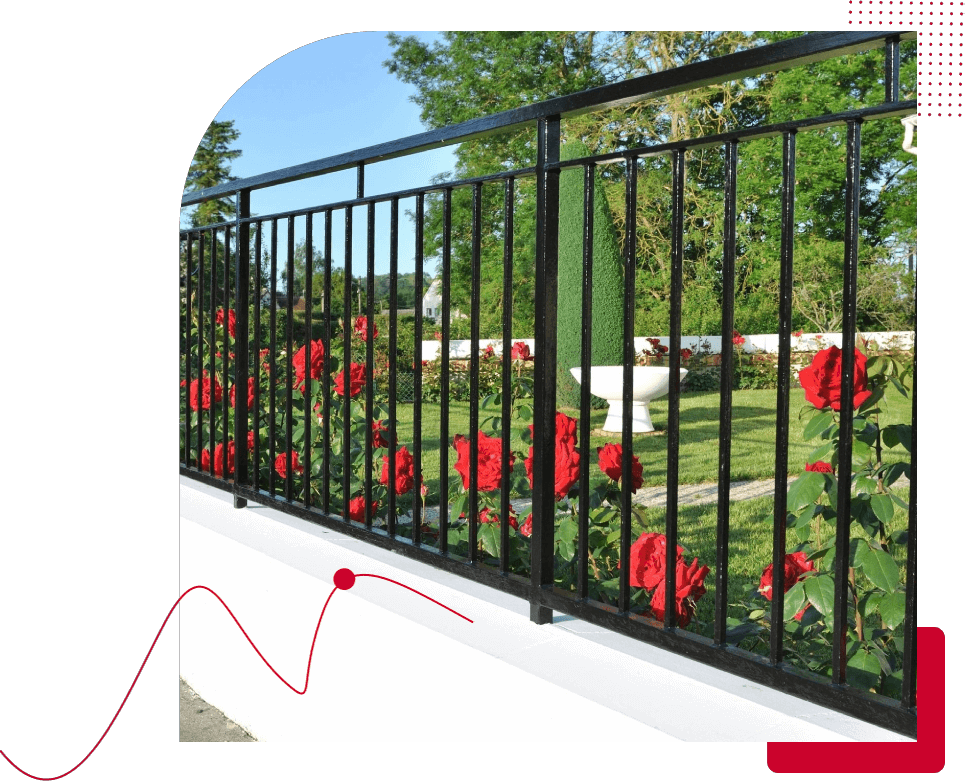 Professional Installation and

Project Management
Our years of experience in fencing allow us to make expert recommendations regarding the security fence needs of your company. Chain Link fencing is ideal for most establishments because it can be easily configured and adjusted to incorporate security systems and accommodate access points for customers, employees, and deliveries. Ornamental iron fence installations combine this superior versatility with an elegant, sophisticated appearance that can enhance your company's public image and offer added investment value. Summit Fence North uses top-quality ornamental iron materials for added durability and longevity in Houston's demanding climate. Get in touch with us today.